Yu Benli met a delegation of The French Consulate General in Shanghai headed by education consulFabien Chareix on November 17. The two sides talked about the issues of exchanges and cooperation between French and China.
Yu Benli said that Anhui University attached importance to the cooperation with French higher institutes, hoping to continue the cooperation with Universite de Franceh-comte. Yu also expressed that the National and Regional Research Institute and European Union Research Center jointly built by Anhui University and Anhui Provincial Department of Foreign Affairs.
Fabien Chareix expected to hold the French Festival in Anhui University next year to enhance cooperation in high technology.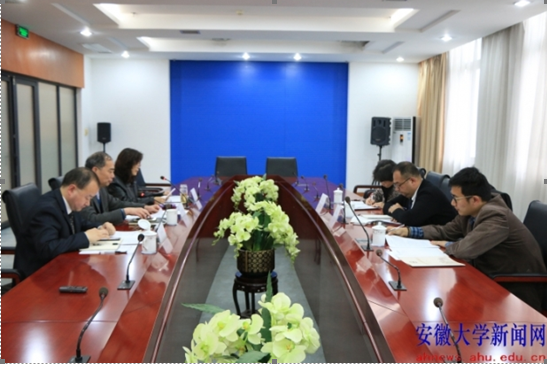 Yu Benli is meeting a delegation of The French Consulate General in Shanghai headed by education consulFabien Chareix