Wang Qunjing, Vice-secretary of the Party and executive Vice-president, met an Iran delegation headed by President Mohammad Kafi of Ferdowsi University of Mashhad on March 16.
Wang Qunjing and Mohammad Kafi respectively introduced situations of the two universities, expecting to establish a friendly cooperation relationship, and trying to set up China Center as soon as possible. Wang Qunjing said, Anhui University will provide relevant books and materials, and send scholars to Iran for short-term exchanges.
During the visit, the Iran delegation visited the University History Galleries.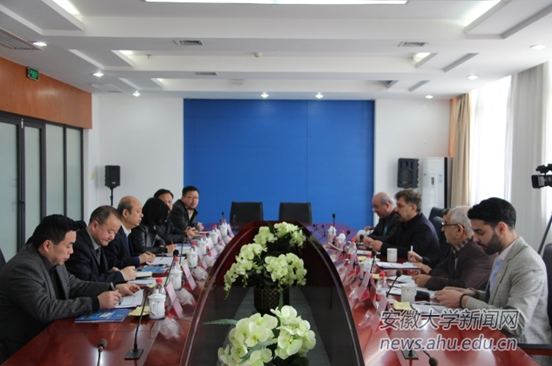 Wang Qunjing is meeting President Mohammad Kafi of Ferdowsi University of Mashhad