On the afternoon of November 29th, the first training class for local Chinese teaching staff of Confucius Institutes was concluded in Longhe Campus of Anhui University(AHU). Ms. Cheng Yanlei, Vice President of AHU, attended and delivered a speech at the conclusion ceremony, which was host by Mr. Qi Jun, director of AHU's International Office.
Confucius Institutes had promoted Chilean, Ukrainian and Azerbaijani people's understanding of Chinese language and culture, strengthening educational and cultural exchange between China and foreign countries, Cheng said. She also pointed out that AHU would continuously support the construction of Confucius Institutes.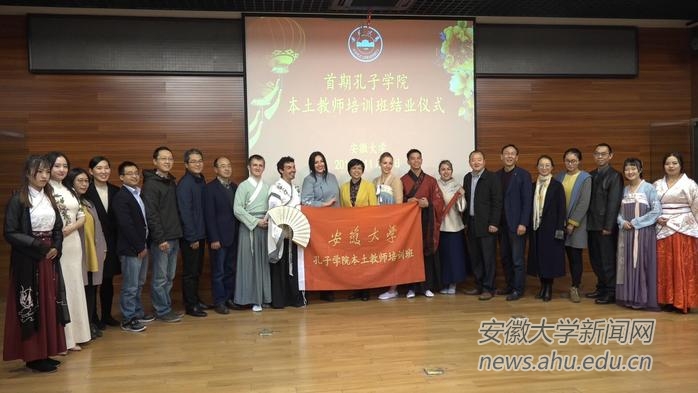 A total of six local Chinese teachers from overseas Confucius Institutes co-host by AHU participated in this training class, which covered courses including teaching methods, class management, cross-cultural communication, "Hui-culture" learning, paper-cutting, Chinese Ink Painting, etc.