On the morning of September 21st, Christian Wulff, former GermanPresident, Chairman of Global Alliance of Small and Medium Enterprises (SMES)paid a visit to Anhui University (AHU). Cai Jingmin, Secretary of CPC Committee, AHU, and Cheng Yanlei, Vice President of AHU, accompanied the delegation to visit " An Da Jian",(bamboo slips of warring states period collected by Anhui University).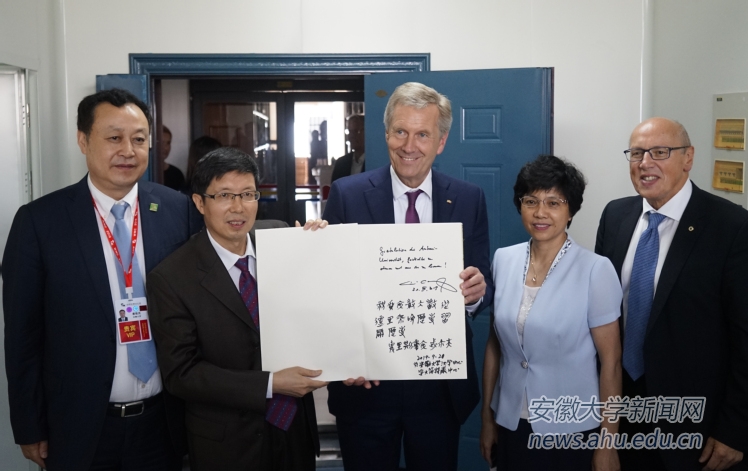 Kuang Guangli, President of AHU, met Christian Wulff and other delegates in Office Building, Qingyuan Campus. Kuang expressed warm welcome to Wulff and introduced the history, international commuiaion and cooperation, and the development of "double first-class" construction of AHU. Wulff expressedhis willingness to strengthen the exchanges and interactions between Chinese and German universities.
Representatives from SMES and relevant AHU departments participated in the above activities.