On the afternoon of September 23rd, Xue Zhaoming, Vice President of Anhui University (AHU), met Vladimir Pahalinko, Vice President ofKharkiv National V.N.Karazin University and other delegates in Office Building, Qingyuan Campus.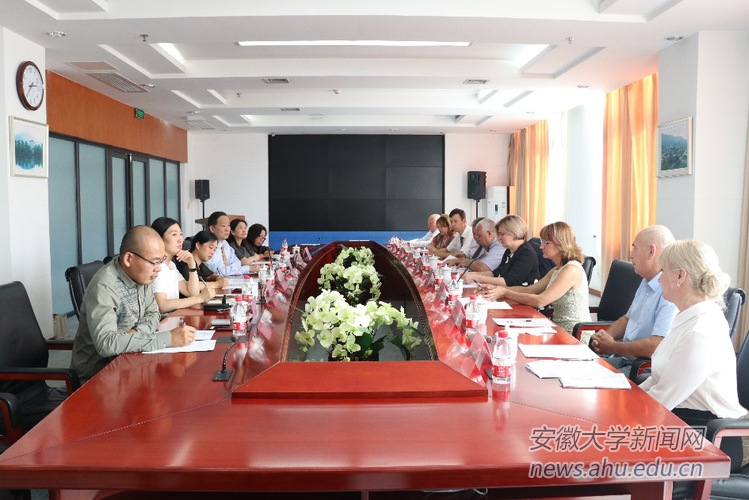 Xue introduced introduced the history, international commuiaion and cooperation, and the development of "double first-class" construction of AHU. He said that AHU will support the construction of overseas Confucius Institutes as always, and called forenhanced cooperation in academic research, teacher and student training and other fields.
Vladimir said that the Confucius Institute established at their institute provided excellent Chinese learning and teaching resources for Ukraine. He expressed his trong willingness for further cooperation and advanced partnership.
The delegation visited the AHU history museum and the Russian language class.