An event featuring excellent international youths discovering more of Anhui Province with the theme of Youth Empowerment in Cultural Exchange was held in Hefei and Tongling city from December 7th to 10th. Zhang Lifang, a Senior Inspector from Provincial Foreign Affairs Office attended the launching ceremony and delivered a speech in Hefei. Cheng Yanlei, the Vice-president of Anhui University and relevant leaders of the Provincial Department of Education, Provincial Department of Science and Technology, Provincial Department of Commerce, Foreign Affairs Department of the Provincial Committee of the Communist Youth League, the Secretariat of the Provincial Foreign Affairs Office and Hefei Foreign Affairs Office attended the launching ceremony.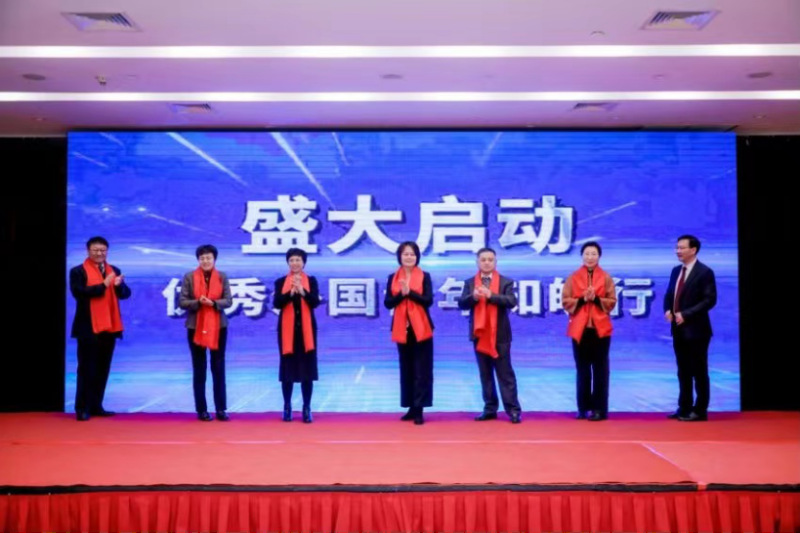 The launching Ceremony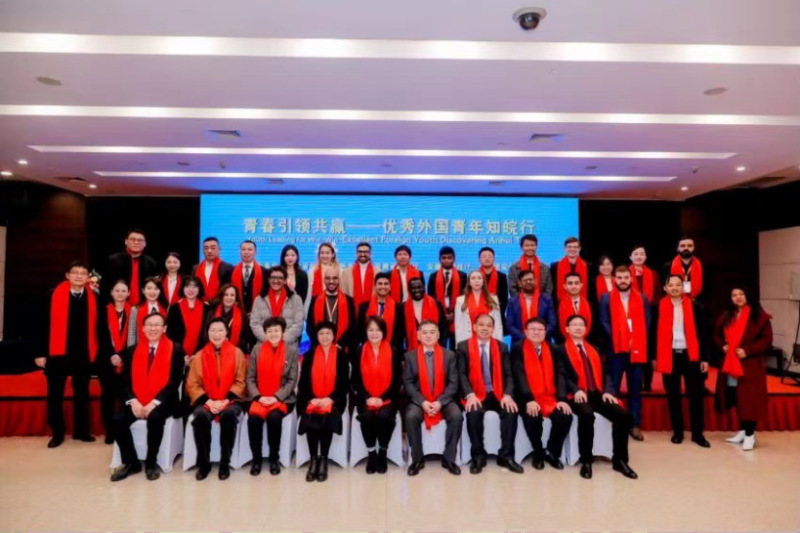 The Group Photo of Participants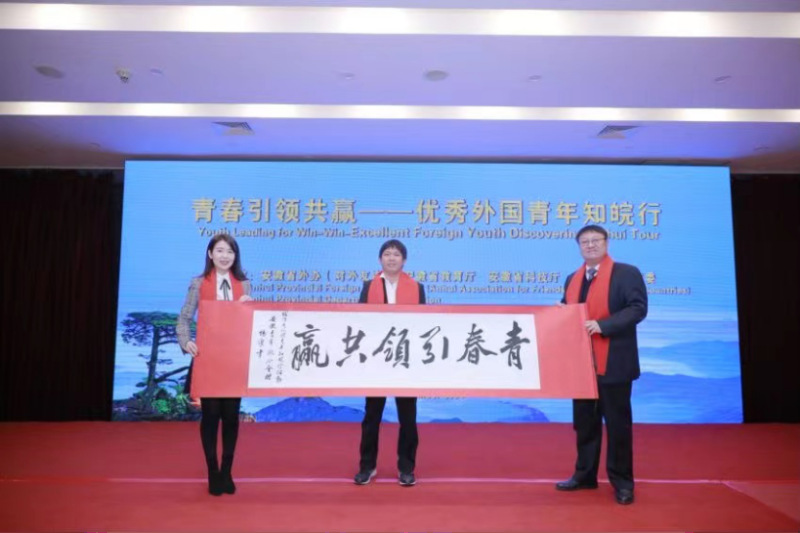 A Calligraphy Work Donated by the Provincial Youth Federation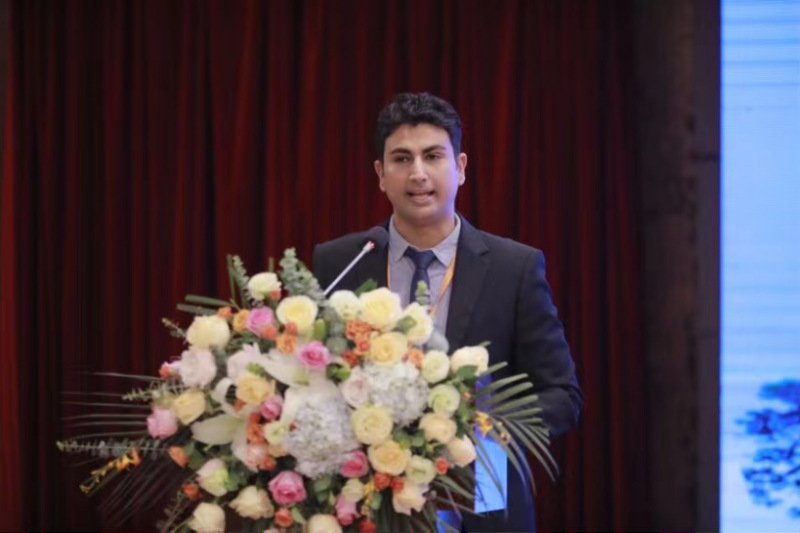 Sha Li, The Representative of Foreign Experts and Postdoctoral Researcher from University of Science and Technology of China Speaking at The Launching Ceremony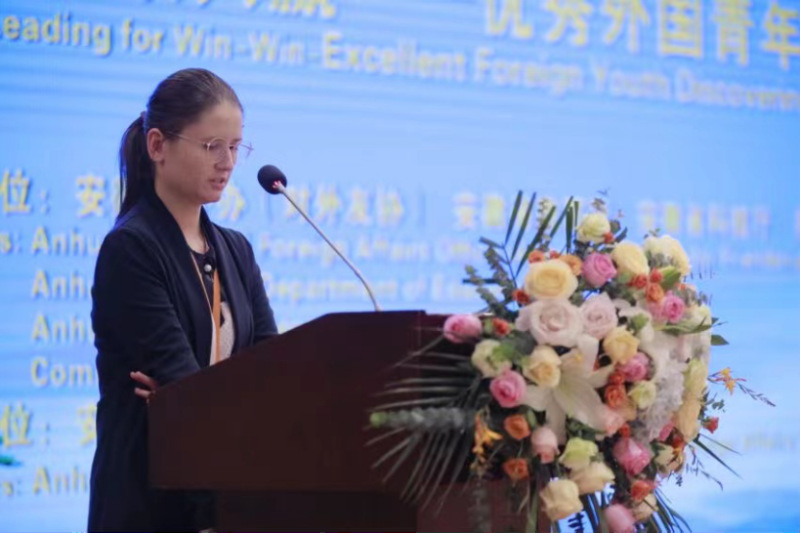 Christina, The Representative of Foreign Teachers and A Hungarian Teacher from Bengbu College
Speaking at the Launching Ceremony
Zhang Lifang pointed out in his speech that the tour aims at demonstrating Anhui's excellent entrepreneurial environment, positive atmosphere of scientific and technological innovation, profound historical and cultural heritages and vigorous development prospects by organizing field trips, visits and networking activities for outstanding foreign youths working and studying in Anhui. It is hoped that through this event, outstanding international youths can share their insights and visions on Anhui's socioeconomic development and know more of Anhui by discovering Anhui through their own eyes and fall in love with Anhui.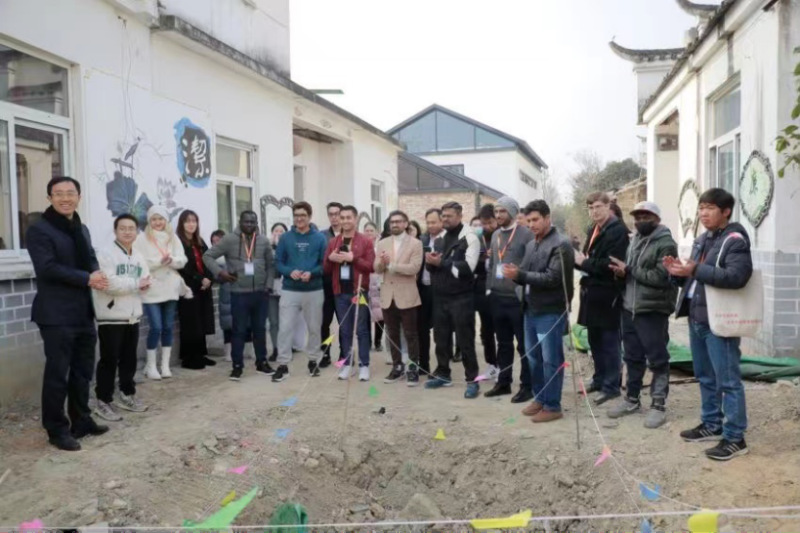 Visiting Dawei Town, Baohe District of Hefei City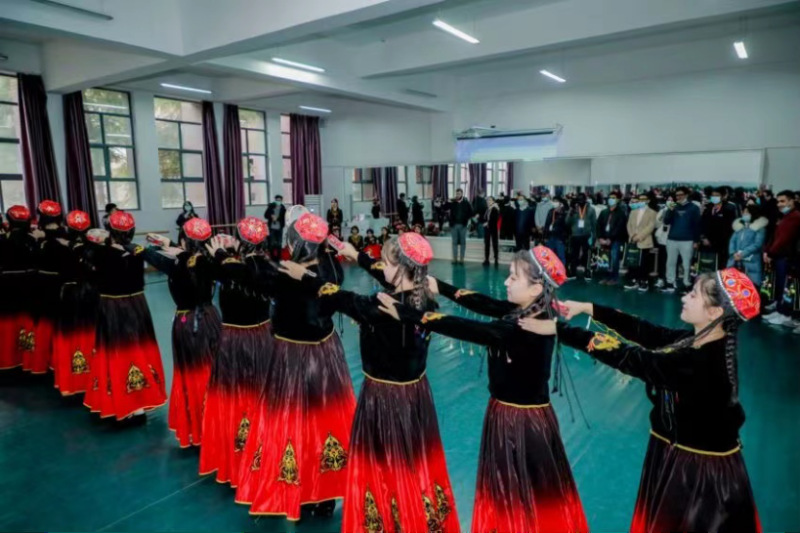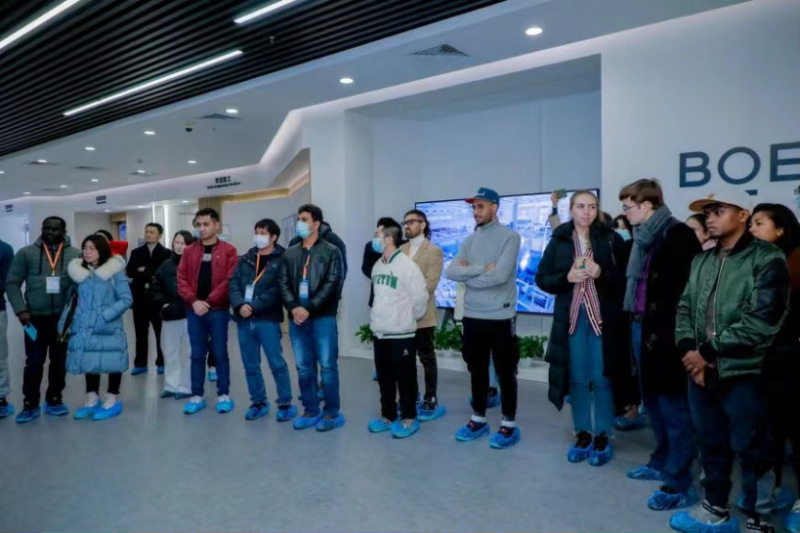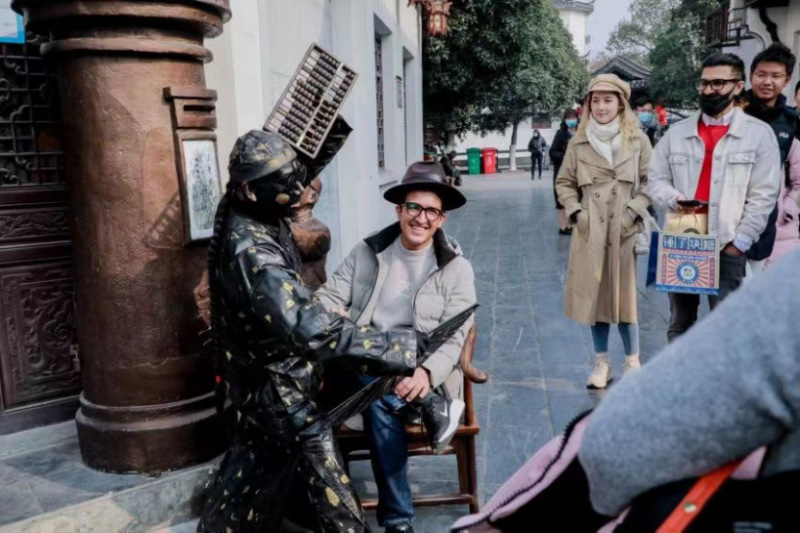 Visiting Sanhe Ancient Town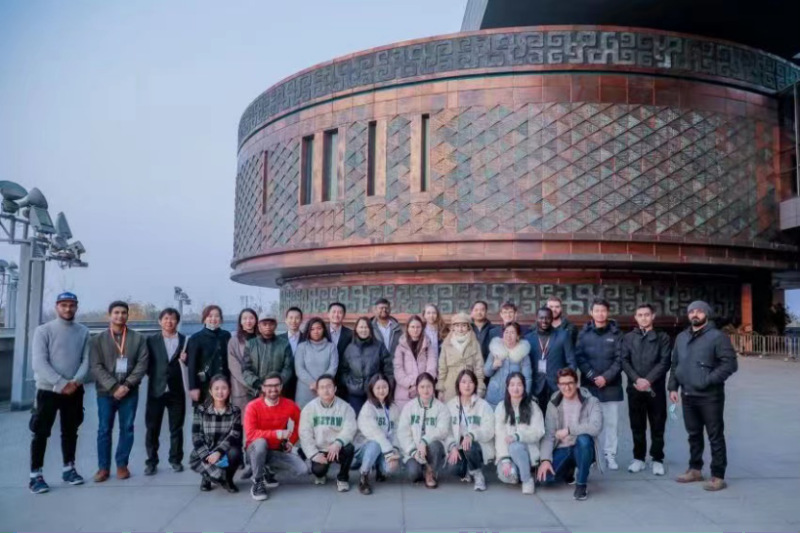 Visiting Tongling City Museum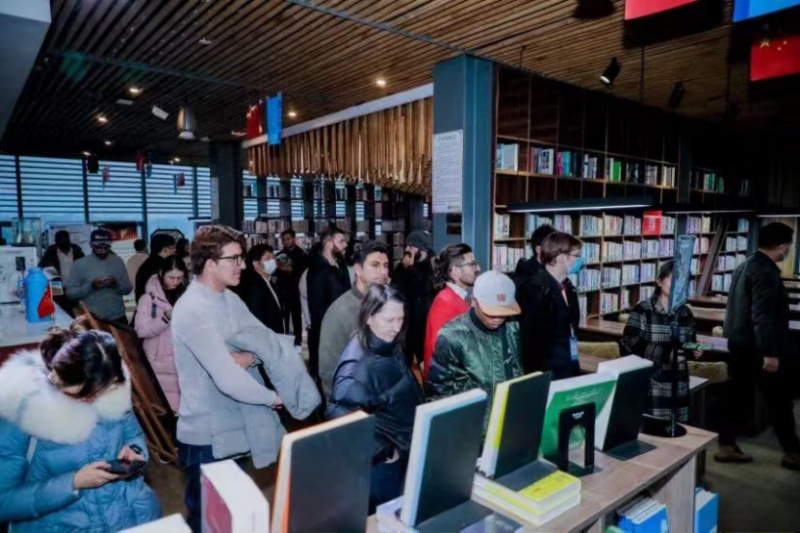 Visiting Datong Ancient Town of Tongling City
A variety of visits and tours were organized with success during the event. Foreign youths visited Dawei Town, Baohe District of Hefei City, Hefei Preschool Teachers' College, BOE Technology Group Co., Ltd., Sanhe Ancient Town, Haodong Food Technology Co., Ltd., Tongling City Museum, Tongling Riverside Park, Tongling Riverside Bookstore and Datong Ancient Town, etc. A Chinese and foreign youth networking event was also held in Tongling city.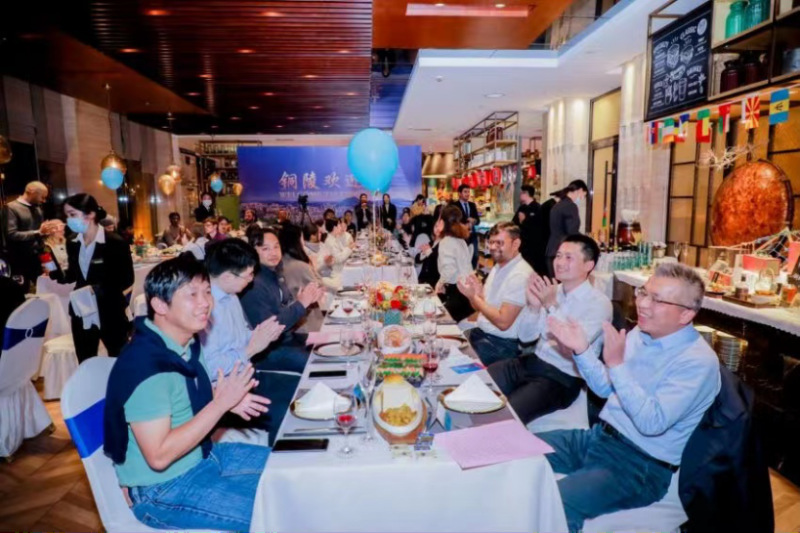 Chinese and Foreign Youths Attending Networking Dinner
During the event, foreign youths all expressed their marvel at the fast pace of Anhui's development. Public infrastructure construction, new rural construction and high-tech industry development are all thriving with vigour and vitality. Anhui has maintained rapid development against the pandemic, demonstrating its strong momentum and huge potential of economic development. They are determined to work and study harder, contribute to Anhui's economic and cultural exchanges and cooperation and devote more positive energy to the community.
About 20 young experts, entrepreneurs, teachers and international students from more than 10 countries including the United States, Russia, and Germany were invited to participate in the event.