On the morning of March 25, the handover ceremony of international students donating masks to the school was held in the conference room of the School of International Education, Longhe Campus. Mi Langjing, deputy director of the school's prevention and control office and dean of the hospital, accepted the donation on behalf of the school, and issued donation certificates to the international students on behalf of Sudanese students Dashan and Nigerian student Chu Mengjie. Dean Hu Jian and Vice Dean Zhang Yan of the School of International Education of Anhui University attended the ceremony.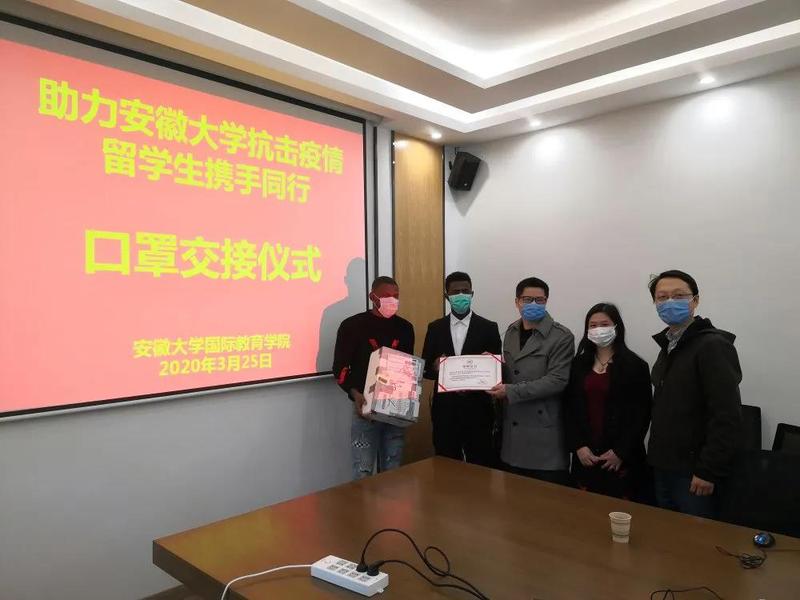 Representatives of international students said that from the beginning of the fight against the epidemic, the school and teachers have been caring for the international students in the school, making everyone feel warm. In order to express their gratitude, more than forty international students spontaneously donated nearly RMB 3,000 to purchase a batch of FFP1 protective masks from overseas, hoping to do their best for the school's epidemic prevention and control.
Deputy Director Mi Langjing expressed gratitude to the international students on behalf of the school, and said that despite the effective control of the epidemic, supplies remained tight. These precious masks are sentimental and more powerful, and the school will properly use them in accordance with the regulations and give full play to their benefits.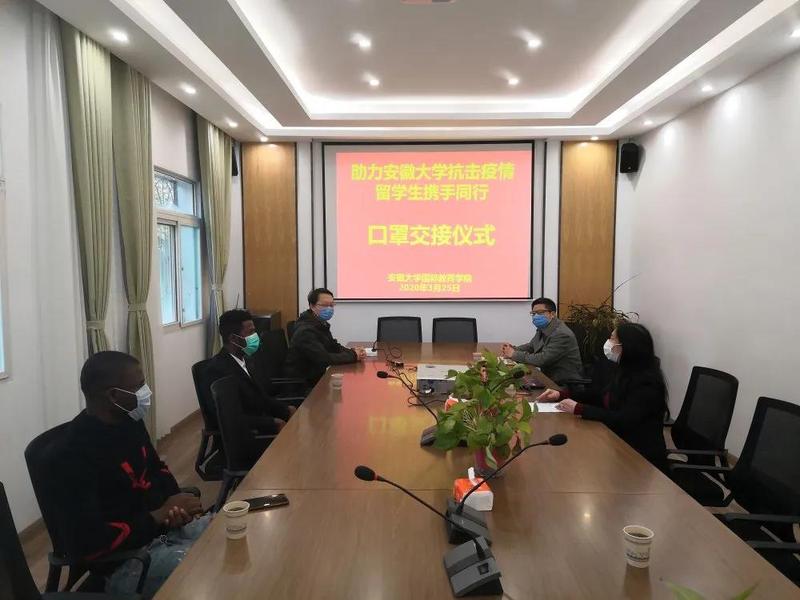 In his concluding speech, Dean Hu Jian expressed his appreciation for the donation actions of the international students and expressed his affectionate message:
Guanshan Wanli, the hometown of other country. The new crown epidemic was caught off guard. Armored in white, upstream. Working together, Chinese power! Little masks, love is boundless. Floating across the ocean, affectionate. Wind and rain in the same boat, help each other. There is no harm in the mountains and rivers!
I hope the spring will bloom and gather together. Pray for Cathay Pacific and peace, and compose Hua Zhang again!