Anhui University full-Platform overseas enrollment online conference ASEAN special session was held successfully on June 28. The conference was jointly organized by School of International Education (SIE) Anhui University and ACEC Association, and was broadcast live on Facebook, Instagram, Tiktok, and Twitter. The participants included representatives from universities in Malaysia, Thailand, Indonesia, Singapore, the Philippines and Cambodia, as well as students wishing to study in China.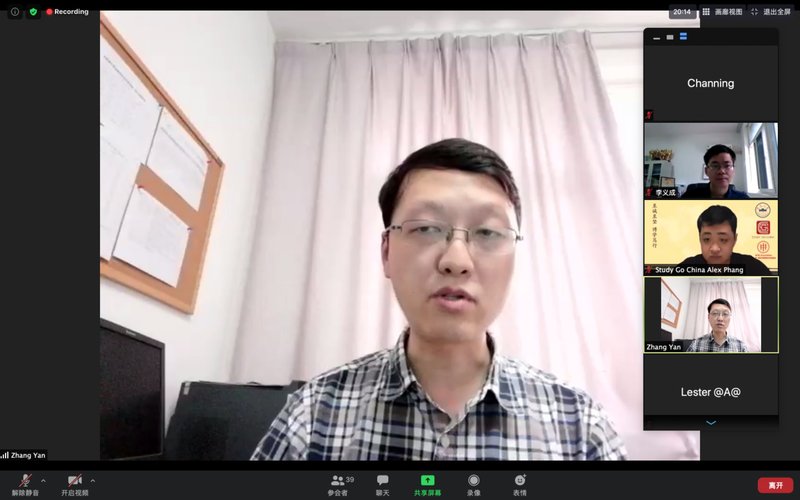 At the conference, the vice Dean of SIE Mr. Zhang Yan gave a brief introduction about Anhui University and the university's history and features of international students education. Head of the Admissions Office of SIE Mr.Li Yicheng explained in detail the various overseas study programs and specific admission policies of the university. Miss.Ivania Sutrisna, an Indonesian student of Anhui University, shared her learning experience in the university as a student representative.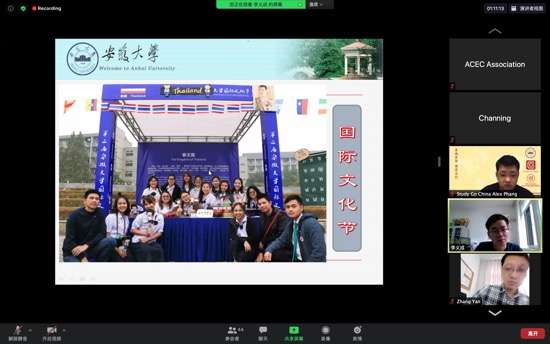 The participants at conference had positive interactions and extensive exchanges with the staff of Anhui University in a warm atmosphere. The conference further publicized Anhui University and expanded its international influence, with the browse times of conference video on Facebook reached 528 in one day.