This lab was accepted by the panel of the Ministry of Education and rated excellent in September 2006.Centering on the cross-disciplines of information subjects and the relationship between academic frontier and the need of the nation, it focuses on multi-dimensional information perception and formalized approaches to the intelligent processing of complex information. It also serves to solve the problems in the application foundation of computational vision and fuzzy recognition, computer information processing, intelligent perception and network, computational intelligence and big data analysis, etc.
Main areas of research:
Computational intelligence
Computational vision and fuzzy recognition
Computational information processing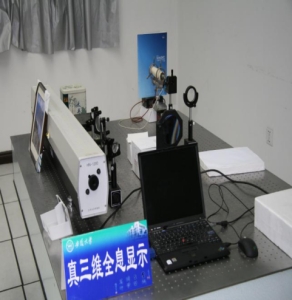 Authentic 3D hologram display system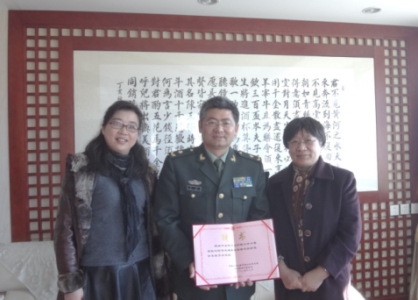 Yu Quan(middle),academician of Chinese Academy of Engineering, has been chair of academic commission of the lab since December 2012.