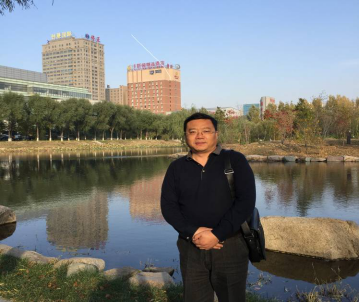 Fan Hesheng, born on 7thNovember, 1961, majored in Chinese language and literature, graduated from Anhui University in 1984, he has been teaching here ever since his graduation. Now he is vice-president of School of Sociology and Political Science, professor and PhD supervisor, middle-aged backbone teacher, the dean of Research Center for International and regional Studies and the director of Institute of Latin American Studies. He is also a member of the second Teaching Advisory Board of ProfessionalMaster Degrees Education for Social Workers. His other titles are: chairmanof Anhui Social Psychology, vice-president of Anhui Sociological Society, vice-president of Anhui Gerontological Society, a member of Chinese SociologicalAssociation, managing director of Chinese Association of Social Psychology, legislative consultant of Anhui Government, a member of 7th Committee of Anhui Province Federation of Social Science, special report commentator of Anhui BroadcastingCorporation.
Academic directions: Sociology, Political sociology, social governance, social psychology. He has published eighttreatises, edited more than 30 related textbooks. Moreover, he has published 50 articles in different journals, such as in Chinese Public Administration, Journal of Beijing Administrative College, Journal of Southeast University, Journal of Anhui University, and Inner Mongolia Social Sciences etc. Among them 22 articles were published in Journals of CSSCI (including extended edition), an article was full-passage copied by Xinhua Wenzhai (Digest of Chinese Journals), 3 articles were reprinted byPeople University Reprography Archives. Some important articles, which are How Should China Understand Latin America, Is the Middle Income Trap a Theoretical Trap, Major Issues about Rural Social Problems, Expansion Routes of Social Organization & Social Governance and Governance Innovation, The Logic Behind China America Diplomatic Strategy etc., were widely reprinted and disseminated by CPCNEWS, Ziguanghe (the website of
the Work Committee of the Central Government Departments Under the CPC Central Committee ), people.cn, Chinese Social Science Net, the website of China Sociology, website of National Planning Office of Philosophy and Social Science, Chinathinktanks, website of China-Latin, www.aisixiang.com, www.1think.com.cn, Foreign Affairs Observe.
He has presided over or participated in more than 10 national or provincialvertical programs of Social Science, and has presided over more than 10horizontal programs at provincial, municipal and county levels with total funds of 4,000,000 yuan, and has won 14 prizes for all-kinds of teaching andscientific research.