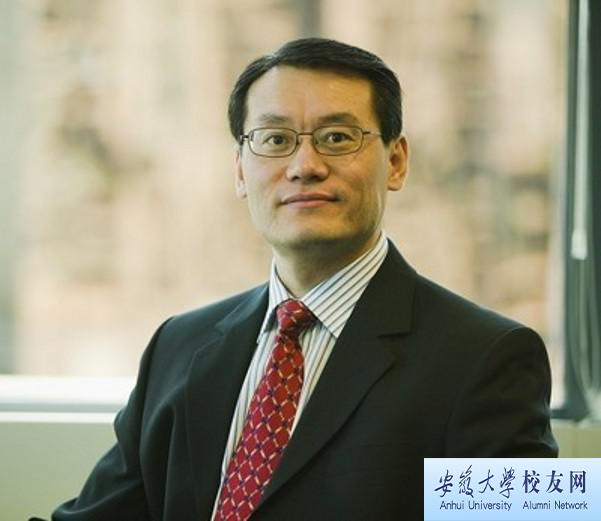 Revisit memories of Anhui University
—Huo Jianqiang of Class 1986
A Congress member of New Zealand, trustee and co-chairman of Week of Chinese in New Zealand, barrister of high court of New Zealand, Huo Jianqiang of Class 1986 from Department of English came back to Hefei as a special guest invited to Provincial Political Consultative Conference.
Huo was enrolled to English Department in 1982. Four years' hard work built solid ground for his future career. He has never forgot those excellent teachers who lectured and dispelled doubts. "They were among the best teachers in China. Their teaching and instruction made who I am today."He says. He listed all the teachers' name in his monograph "Clouds in Blue Sky" which was published last October.
The academic atmosphere in Anhui University still impresses him and he benefited for life. During his four years at college, apart from academic studies, he read extensively. He went to the English Corner to practice oral English with classmates on a regular basis. He recalled, as the chair of Student Union, he organized a specialist seminar on issues of Soviet Union, which caused enthusiastic responses on and off campus. The seminar was held in the newly-built Lixi Building. Hundreds of students, including students from neighboring University of Science and Technology of China, flocked into the auditorium where all seats were occupied. Those who were late had to stand in the hallway through the evening listening on air. His face was permeated with vigor and passion of the youth as he was tell the story.
Initially, he was assigned a job in Department of Education of China. But in 1994 he immigrated to New Zealand. After that, he took up a variety of positions in different businesses. He ever worked as a journalist in Herald, the most influential English newspaper in New Zealand. He was the first journalist with Chinese as the mother tongue since its first issue in 1863. Besides, he ever held positions in Brookfield Lawyers and Hesketh henry, which are long established law firms with more than a hundred years history.
When it comes to his multiple identities, congress member, lawyer, journalist and poet, Huo confessed that he was always longing to be a scholar. "currently, I am a lawyer. But in New Zealand, research is one necessary part of a lawyer's job. So in some sense, I realized my dream somehow and became a scholar."He smiles.
Long time learning and working experience in New Zealand, especially his experience in legislature, has conditioned him to be calm, cautious and moderate. "when you perform your duty or your authority, your thinking, your proposals, even one word, may have enormous influence on the life of thousands of people. So I kept thinking about what on earth is worth fighting for? It is the welfare of ordinary people. " he reflected.
When asked to give advice to university students, Huo says academic knowledge only is not a cure-for-all, far from enough for doing a good job. It is necessary for students to acquire knowledge and skills apart from their major. Communication skills and writing abilities are equally important.
At the end of interview, Huo Jianqiang encouraged young university students to accumulate more experience and make sure of all-round development. What's more, stay hungry for knowledge and information. Only in this way can they meet the diversified needs of social development. He also hoped that all the students can committed themselves to the society in the future.