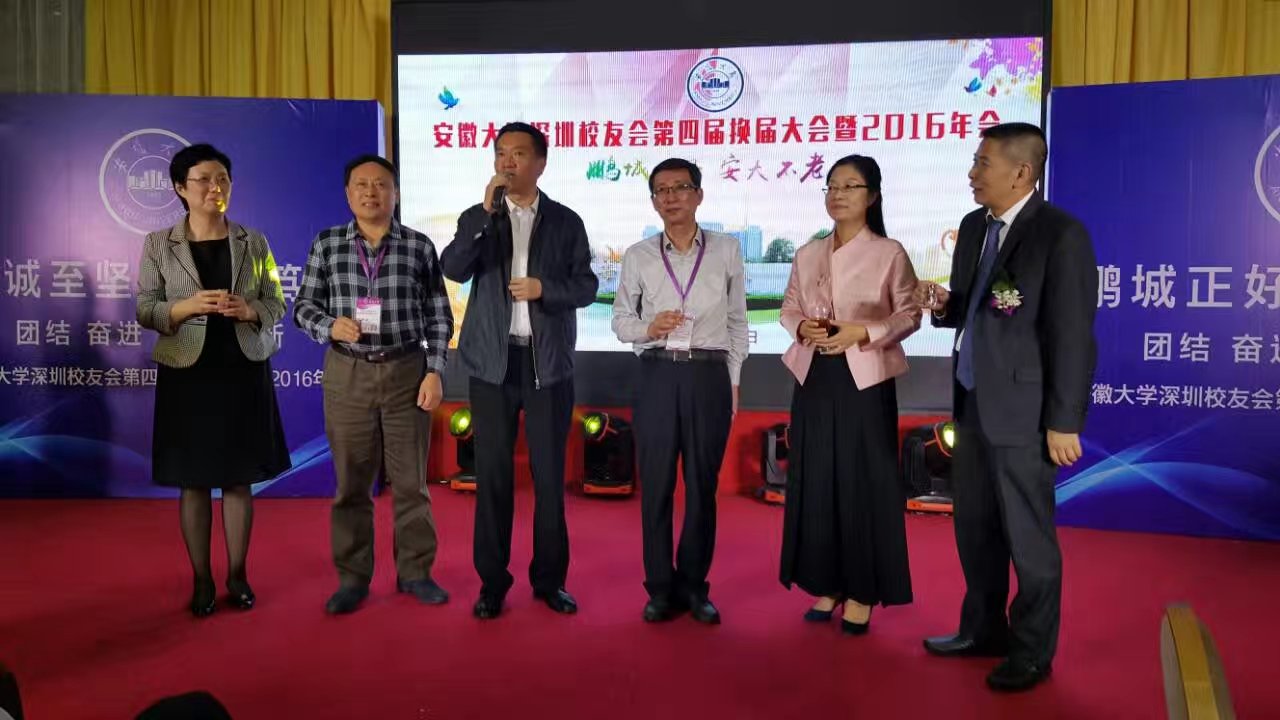 Annual Meeting of Shenzhen Branch
On the afternoon of Jan.8, 2017, the annual general meeting of Shenzhen Branch of Alumni Association was held in Nanshan District of Shenzhen, sponsored by local entrepreneur alumni. President of Anhui University, Cheng Hua, Vice-president of the Alumni Association, Du Xianneng, the Secretary-General of the Alumni Association, Zhu Yufeng attended the meeting. What's more, directors of other alumni branches and more than 300 alumni from Shenzhen also presented.

The first transaction was to elect the new board of directors. The director of the present board gave an annual report and presented the financial statement. Then all the member of Shenzheng Alumni Branches voted for the new director of the Board. Gao Shu (an alumnus from 83'Law School) was elected as the Director. Gao says he will make every effort to encourage and celebrate the success of all the graduates of Anhui University.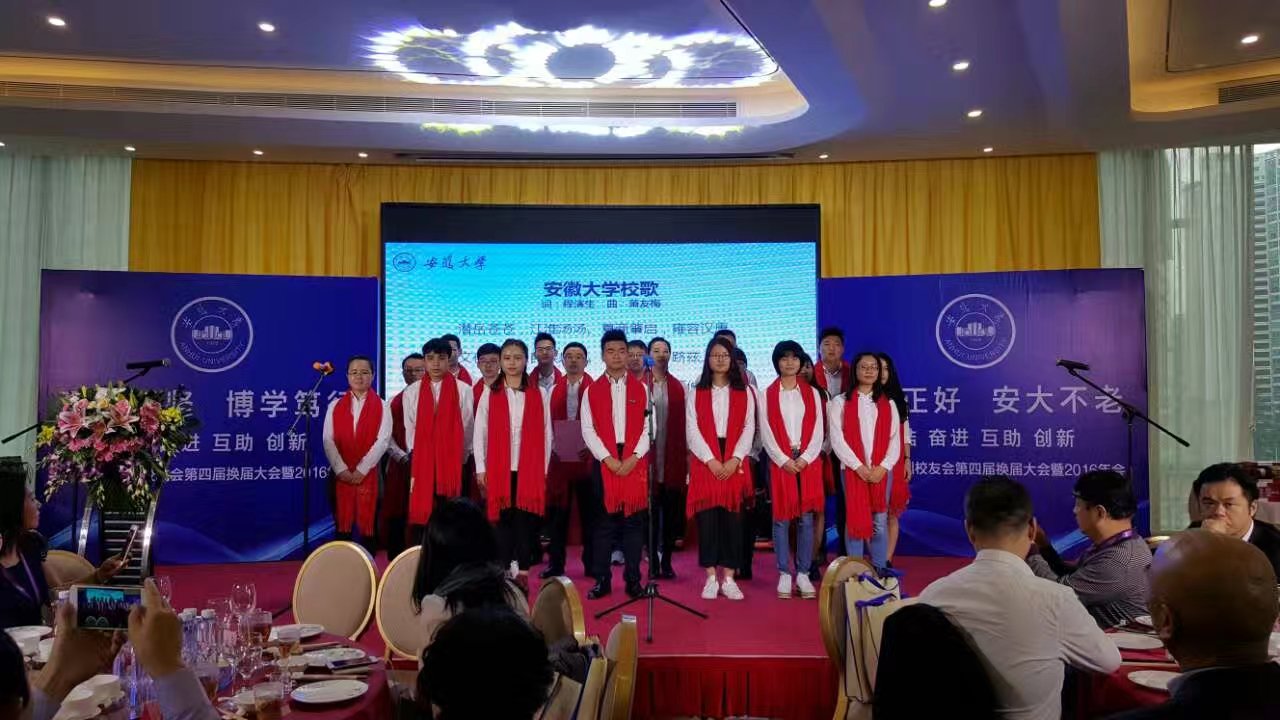 The second transaction was the annual general meeting of Shenzhen Branch of Alumni Association, which, in a sense, was more like a talent show than a serious meeting. All the alumni sang the anthem of Anhui University with tears in their eyes because the beautiful tune carried them back to their college life decades age, sweet memories flashing back and old friends emerging in their mind. Couples among alumni recalled their love stories on campus, which had surely become their favorite memories in their lifetime. There were laughter as well as tears in this reminiscent evening.
The meeting came to its end with a chorus of Tomorrow Will Be Better. Everyone expressed best wishes for the University.