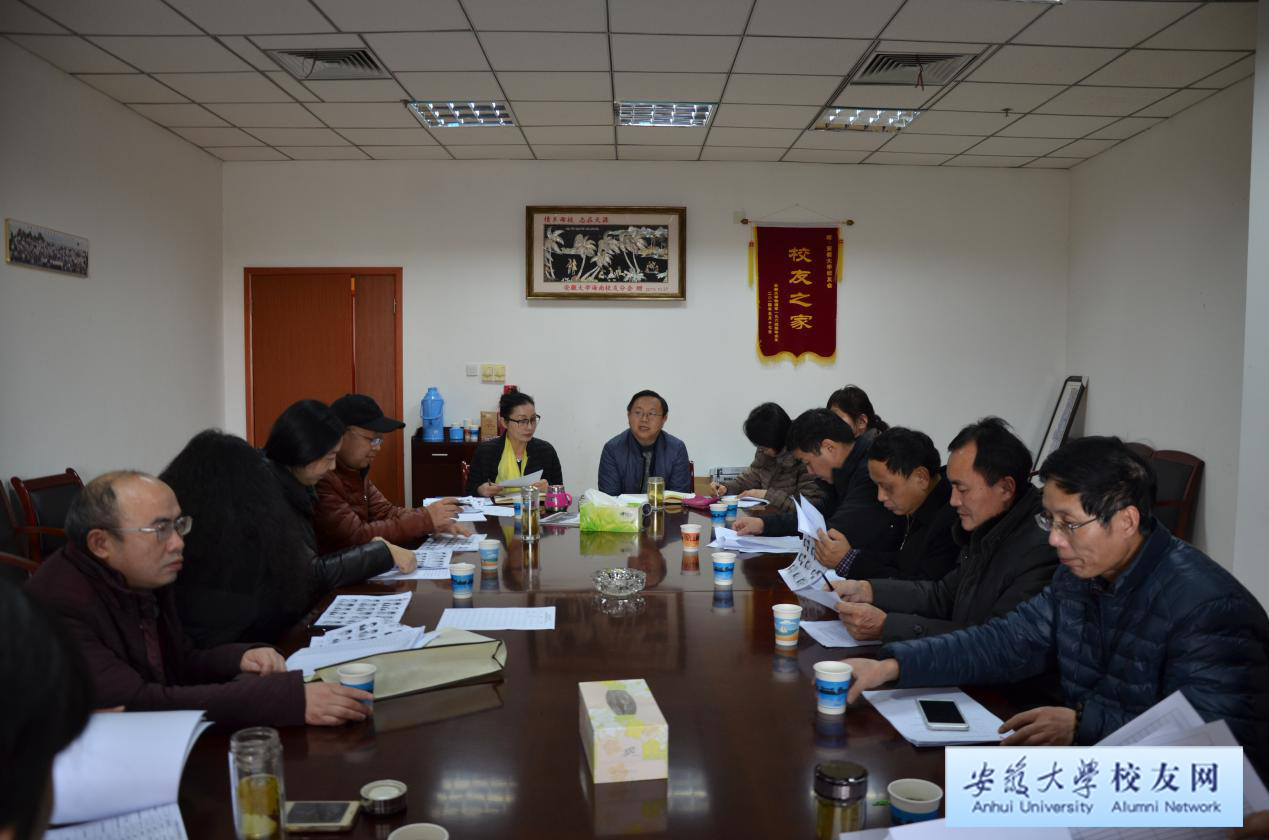 Meetingwith alumni'87 Coordinators
On Feb. 24, Zhu Yufeng, the Secretary-general of Alumni Association of Anhui University, hosed a meeting with coordinators of alumni'87 in Qingyuan Hotel.
At the beginning of the meeting, Zhu, on behalf of the Alumni Association welcomed the alumni coordinators' visit to Anhui University. He expressed his appreciation for the alumni's unswerving support for and genuine concern about the development of the University. Meanwhile, he introduced the regular schedule of Alumni Day and hoped that more and more alumni could reconnect with the University.
Li Xiaoqiong, the secretary of the Alumni Association of the University, reported the preparation work that has been done for the Alumni Day for alumni'87. She says that although work has been finished till now, they are still open for suggestions from all.
In the end, the coordinators presented voted for Du pengcheng from School of Economics and Liu Tao from School of Physics and Materials Science as the head of coordinators responsible for the Alumni Day.